Je Suis à la Maison – The Maisonnoée Charity Project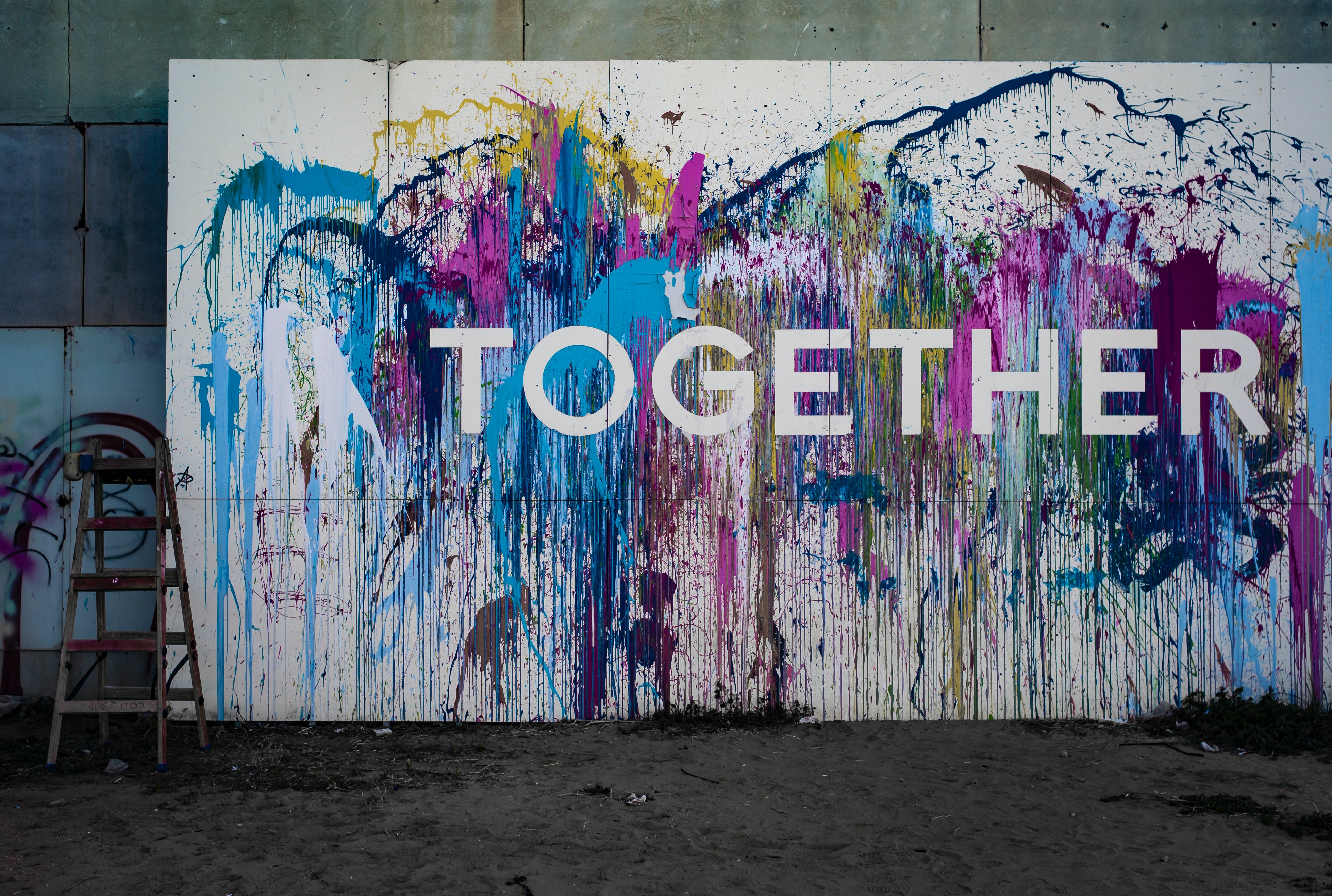 In times like these, showing solidarity and supporting each other is more important than ever. The Corona crisis affects our everyday lives dramatically, and it takes some effort to adapt as quickly as things are changing around us. Doctors, nurses and paramedics save lives and expose themselves daily to the risk of getting infected. Thousands of people work tirelessly to help secure food supplies, while many of us are stuck at home. This, however, doesn't mean that everyone of us can't make a contribution.

At Maisonnoée, we asked ourselves how we could do our part to support those that suffer from the crisis and help our heroes in the daily fight against the spread of the virus. Although our main space in central Berlin stays empty, we keep doing what we love and are there for you from home office. Hence, we came up with our cosy Maisonnoée Charity Sweatshirt, which is now available in our online shop. 60% of the proceeds are donated to small businesses affected by the crisis as well as various associations and individuals in need. The list of recipients is regularly updated – check our social media channels to stay tuned!

This is our way to say thank you to those that show effort, solidarity and support to keep our society together, and all of you who are respecting the safety measures, keeping distance and thus saving lives.

Stay home. Stay safe.
Get Your Maisonnoée Face Mask
At Maisonnoée we believe that creativity and optimism are the best response to uncertain times like these. We aim to create unique products that impress with imagination and are in line with the current circumstances.
Although the contact restrictions and safety measures won't last long, we will still need to be careful in the future and protect those that can get severely ill. Wearing self-made face masks is already a recommendation – they might become a popular accessory and a sign of respect and solicitude after the crisis.
For this reason we decided to create unique face masks hand-tailored in our in-house atelier. To ensure their durability, the masks are made of the same luxury, high-quality materials that we use for all Maisonnoée garments. You can now purchase your own face mask in our online shop. On behalf of the entire team we hope you stay positive and creative!
Face Masks – The Correct Use


Face masks are not only a compulsory safety measure in retail and public transport by now. They are becoming a contemporary accessory and come in all designs, colours and fabrics. If you have a sewing machine at home, you can of course make them yourself, but why not show solidarity and support your local tailors and fashion designers. Explore our online shop for a variety of chic and practical face masks.

Of course, wearing a sewn face mask will ultimately not protect you from getting sick and is only an additional safety measure to the contact restrictions. However, it reduces the spread of germs in the air and thus helps to protect others.

You may be wondering what the right way to wash your face mask is and how you wear them to ensure maximum hygiene. Don't worry, we are here to help you out!


1. The Right Way to Wear Face Masks
Your mask should cover your whole nose, mouth and chin in order to be effective. It is important to wear a mask that fits your face or is adjustable. It needs to be tight and securely placed – without leaving any gaps – and be comfortable to wear. A mask that keeps slipping would make you want to touch your face more often to pull it back in place, which reduces the hygiene effect. Whenever you put on or remove your mask, remember to not touch the front but carefully pull the straps over your ears. Wash your hands after each use.
2. How to Clean Your Mask
Treat your mask the way you do with all of your clothes and make sure to wash it regularly. The frequency depends on how often you wear it. Ideally, you should clean your mask after every use and let it dry properly, since the humidity in your breath reduces the protective effect. This is also why you should have at least one mask in reserve. You may use a washing machine up to a temperature that the fabric can endure. Our masks can be washed at 60°C. More delicate and handmade pieces require handwash. Instead or additionally and depending on the material, you can also iron your mask. Microwaves are not recommendable in this matter, since they are not as effective as washing machines and some masks include metal wires.